Meet the leaders of Outdoor Education Adventures.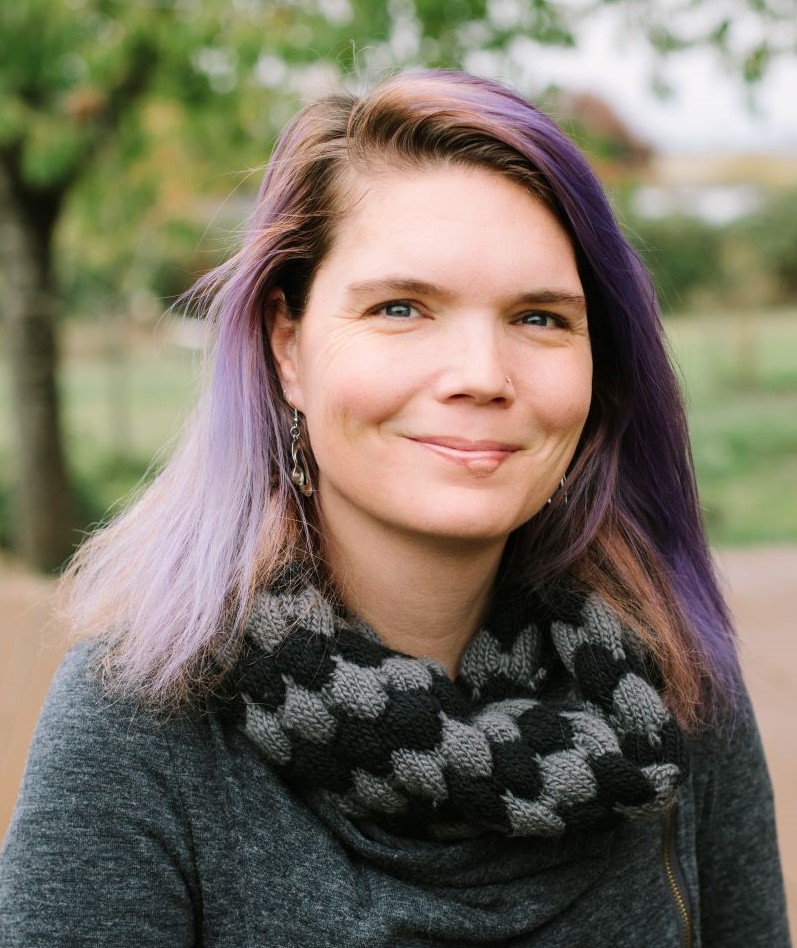 Molly Lord-Garrettson
President
Molly has a background in primary and secondary education and in 2017 started her own nonprofit, Peace Valley School.
Kelly Hetzler
Secretary
Kelly has a broad background in forest management and geospatial sciences.  She has worked in forest management with Native Americans for 21 years, in Oregon, Washington, Alaska, Idaho, Montana, and Arizona.  She has a MS in Silviculture and Forest Protection from the University of Washington in Seattle and a BS in Forest Science from the University of Illinois at Urbana-Champaign.  In volunteering on the OEA board, Kelly looks forward most to helping the group's goal of expanding access to outdoor adventures to encourage connection with the natural world.
Lyne Breault
Treasurer
Lyne is a nature lover. Hiking, kayaking, gardening, and practicing Tai Chi and Qigong outdoors are some of her favorite activities. Born in Quebec, Canada, Lyne moved to Boston to pursue a career in science. Although she enjoyed everything Boston had to offer, she felt a strong need to spend weekends outdoors with her family to help alleviate the effects of living a fast-paced life in the city. Her career slowly transitioned from being a scientist in a pharmaceutical company to owning a Martial Arts studio and thereby teaching natural ways to improve and maintain health. Eventually, Lyne and her husband's longing for a slower-paced lifestyle closer to nature led them to McMinnville, Oregon where they felt at home from day one.
Lyne's children enjoy nature and the outdoors, but not as enthusiastically as their parents. In order to inspire a deeper appreciation of nature, Lyne enrolled her son in a camp at Outdoor Education Adventure with Theresa and Neyssa. Lyne's son wasn't overly thrilled about spending an entire week outside and went to camp with cold feet on the first day. When Lyne picked him up that evening, however, her son's enthusiasm was palpable. He refused to leave right away, taking her on a hike to show her, bursting with pride, all that he learned that day. He woke up eager to go to camp from that day on.
Lyne believes that inspiring environmental stewardship in children is essential. She knows, however, that it is not an easy task. It needs to be done in a way that appeals to and engages children. Theresa and Neyssa have accomplished this and much more with Outdoor Education Adventure. It is therefore a great honor and pleasure for Lyne to be part of an organization with such a worthy goal and the knowledge, skills, and passion to achieve it.
Samantha Rynearson
Board Member
Sam currently works as a nurse practitioner but her 'roots' are in natural resources and forest biology. She came to Oregon in the mid-1990s to work in forestry research and fell in love with the Pacific Northwest. Now she's raising her 3 sons here in McMinnville and reveling in the beauty and abundance of this amazing region. She comes to the OEA Board as a passionate outdoor enthusiast who loves gardening, hiking, camping, or geeking out on slugs or her native bird list. Sam feels most balanced and at home when in nature. Her background in environmental biology has shaped her appreciation for her work in healthcare and now, it seems, working in healthcare has reaffirmed her appreciation of nature. What could be more calming or affirming than watching a Pacific Northwest season unfold?
Sam believes that children in this unusual era of technology and global connectivity need more than ever to be anchored in knowledge of the natural world. Learning to observe at the speed of nature, understanding weather and the 'purpose' of all members of the food chain from predator to slug builds curiosity, appreciation and intelligence in ways that no screen can offer. She believes that in a rapidly-changing world, that having playful experiences, time to listen, watch and learn in nature will build the foundation kids will need to be the scientists and citizens of tomorrow.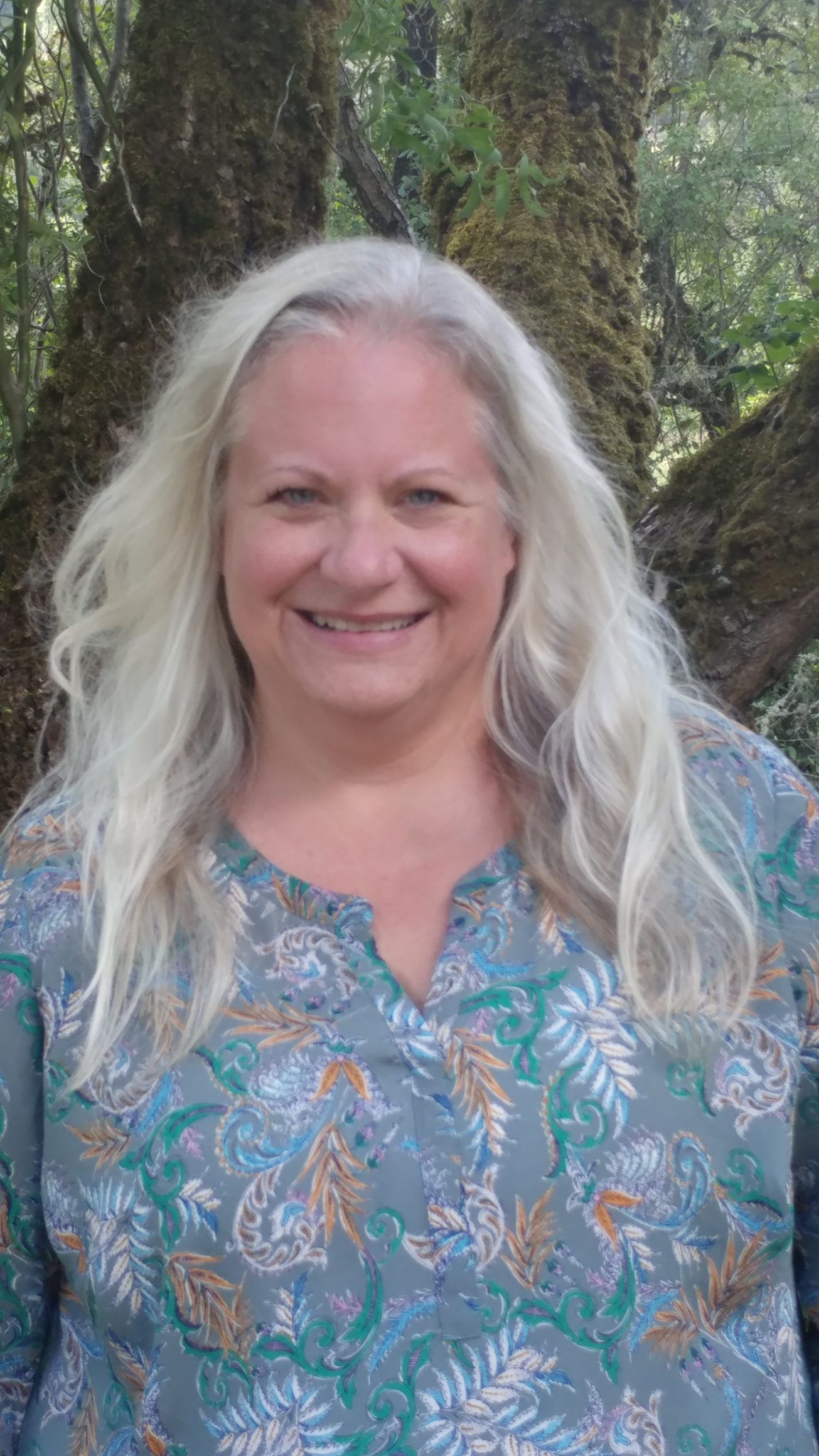 Jacqueline Lee
Board Member
Jackie has spent the last 25 years of her career focusing on the at-risk youth of Oregon. With a passion for alternative education and community programs, she has dedicated her career to being an advocate for youth from running the Peer Court program in Yamhill County to providing young people with the resources to navigate the education system. She holds a master's degree in Criminology and a degree in Psychology from Western Oregon University. In her spare time, she travels the Pacific Northwest camping with her family and enjoying the outdoors. She loves that OEA gets kids outdoors learning and away from the indoors and their devices. She decided to be an OEA board member because she loves the outdoors and with her family has always explored the outdoors and learned as much as possible about the environment.
Jenn Dederich
Board Member
Jenn loves the outdoors. She believes spending ample time outside makes everyone healthier and  happier. Her son attends the OEA Maple Grove Nature Preschool.
A native of Wisconsin, Jenn attended the University of Madison and then served in the US Peace Corps as an agroforestry volunteer and volunteer coordinator in the Dominican Republic. After service, Jenn accepted a University of Arizona Coverdell Fellowship and studied Urban Planning focusing on sustainability. She worked as a public sector planner until she relocated to Portland with her family. Once in Portland, Jenn co-founded Portland Pedal Power, a sustainable delivery concierge by bike company. Serving as CEO, Jenn built the company for 10 years. It was acquired by Waiter.com – Palo Alto, CA in December of 2019. Jenn is now home raising her 4 and 2 year old children.
A recent transplant to McMinnville, Jenn is excited about working with OEA to strengthen the organization so it can provide more outdoor opportunities to all children in the region.